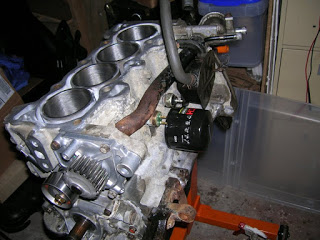 Honda D-series engines once powered compact cars like the Honda Civic. These four-cylinder aluminum engines were fuel-efficient and lightweight, but could be modified with high-compression pistons for increased power and performance.
At D-series.org, an on-line community for Honda enthusiasts, the owner of 1991 Honda Civic explained how he bought a 1.5L D-Series engine after the original powerplant "died". The engine rebuilder inspected each cylinder and then asked for advice.
"Everyone said that good honing will take care of the rust and anything else left in the bore," he said. To finish the cylinder walls, the DIYer used the BRM Flex-Hone® tool. The mechanic admitted he "had some doubts" about flexible cylinder honing, but using the tool made him a believer.