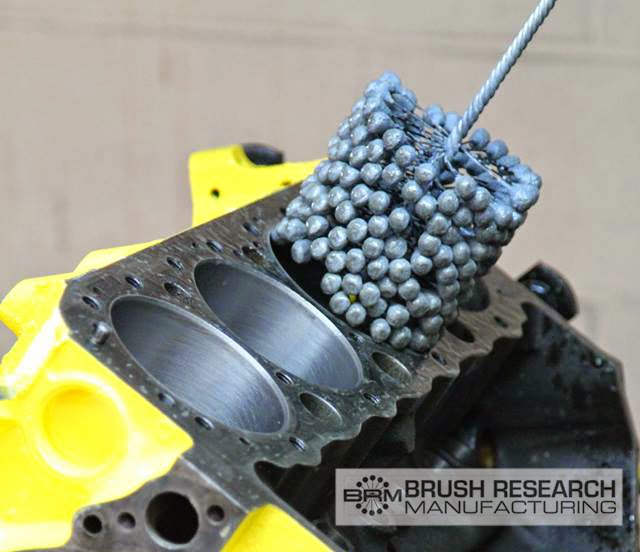 Holman Parts Distribution of Pennsauken, New Jersey remanufactures car and truck engines. Known formerly as RMP Powertrain Solutions, this division of Holman Automotive Group, Inc. wanted to improve the quality of cylinder liners in rebuilt engines.
During a typical month, RMP was remanufacturing 1300 gasoline-powered engines made by Ford and Chrysler. The New Jersey company was using a rigid honing machine, but discovered some problems with the final finish. If these conditions weren't corrected, engine damage could occur.
That's when RMP asked Brush Research Manufacturing (BRM) about Flex-Hone® tools, a Made in the USA solution for cylinder surface finishing.