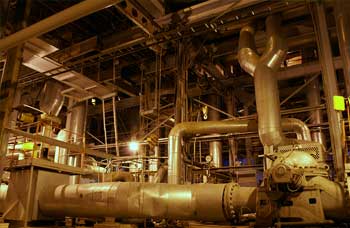 Fluid power systems use a liquid or a gas to transmit power from one location to another. With hydraulics, the fluid is usually an oil. With pneumatics, a gas such as compressed air is used. In both types of systems, the movement of a cylinder plunger produces linear motion.
Unless the bores of hydraulic and pneumatic cylinders have a smooth surface finish, however, performance may suffer. To optimize inner diameter (ID) surface finish, the fluid power industry uses Flex-Hone® tools from Brush Research Manufacturing (BRM).
Deburring and Surface Finishing
BRM Flex-Hone® tools remove burrs and improve surface finish at the same time. This is especially important for pneumatic and hydraulic cylinders, which require a smooth, clean surface finish that's free of rust, corrosion, and accumulated deposits. Torn, cut, and folded metal along the cylinder walls can also contribute to mechanical failure and premature seal wear. BRM Flex-Hone® tools also improve the ID surface finish of pneumatic and hydraulic components such as valves and pumps.
In all hydraulic and pneumatic systems, fluids must flow readily so that energy can be transmitted. When contact between metal surfaces is important, the condition of these surfaces becomes critical. During cylinder manufacturing, small surface defects may be introduced. Unless these defects are addressed, they can become initiation sites for corrosion or cracks. By improving surface finish so that cylinder walls are defect-free, stresses along the bore's surface are reduced, too.
Performance Improvements and Ease-of-Use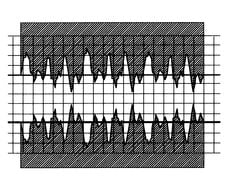 Flexible honing promotes fluid power performance in other ways, too. By smoothing jagged metal peaks and imparting oil-retaining valleys, the BRM Flex-Hone® reduces hydraulic oil consumption and supports the anti-wear performance of hydraulic fluids. Flexible cylinder honing also supports the performance of pneumatic cylinders. In air cylinders, metal surfaces that don't mate properly may allow seals to leak, which requires the additional generation (and expense) of compressed air.
Flex-Hone® tools are Made in the USA and available for any type of cylinder, including the large-diameter bores used in hydraulic and pneumatic systems. BRM's flexible cylinder hones come in variety of abrasive types and grit sizes, and tool selection is a function of the base material and the degree of surface improvement that's required. Flexible hones can be mounted in handheld electric drills for field use, and are used with production equipment such as CNC machines during cylinder manufacturing.
Find Flex-Hone® Tools at IMTS 2016
Are you headed to IMTS in September? Then request a meeting with BRM's Technical Team to learn more about flexible honing for hydraulic and pneumatic cylinders. Not headed to Chicago for this industry-leading event? Then download this article from Hydraulics and Pneumatics Magazine for more information about how flexible honing supports the fluid power industry.