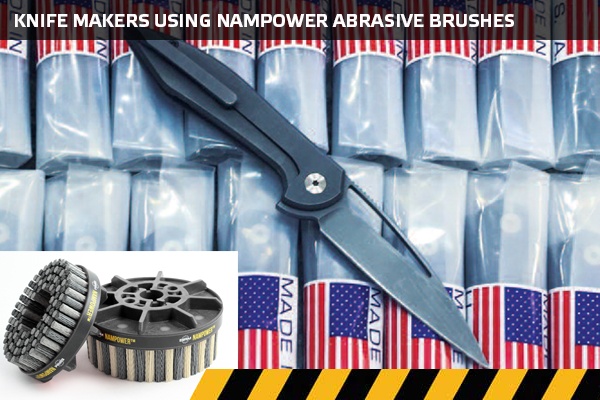 Zodiac Engineering manufactures folding and fixed-blade knives. The Southern California startup also provides milling, turning, heat treating, tumbling, and precision CNC machining services. Zodiac's founder, Ken Spaulding, makes aluminum and titanium sling shots, too.
With knife manufacturing, imparting the ideal surface finish is especially important. Customers don't want to see tool paths and marks that are left behind by machining operations. Chamfer tools can deburr and surface finish the pockets in a metal knife frame, but the work time-consuming.
That's why Zodiac switched to NamPower disc brushes from Brush Research Manufacturing (BRM). These nylon abrasive brushing tools are fast, cost-effective, and long-lasting. NamPower technology is also the surface finishing solution of choice for Balzano Knives, a maker of high-quality knives and other bladed tools.