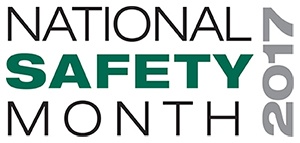 Workplace injuries can result in employee disability, lost productivity, and painful effects on your company's bottom line. According to the U.S. Department of Labor, employers pay almost $1 billion per week for direct workers' compensation claims.
For manufacturers and machine shop owners, reducing the risk of worker injury isn't just the right thing to do. It makes good business sense.
In recognition of National Safety Month, Brush Research Manufacturing (BRM) brings you the following power brush safety tips. The American Brush Manufacturers Association (ABMA) and the American National Standards Institute (ANSI) both publish complete guidelines. There are also federal, state, and local regulations you may need to follow.