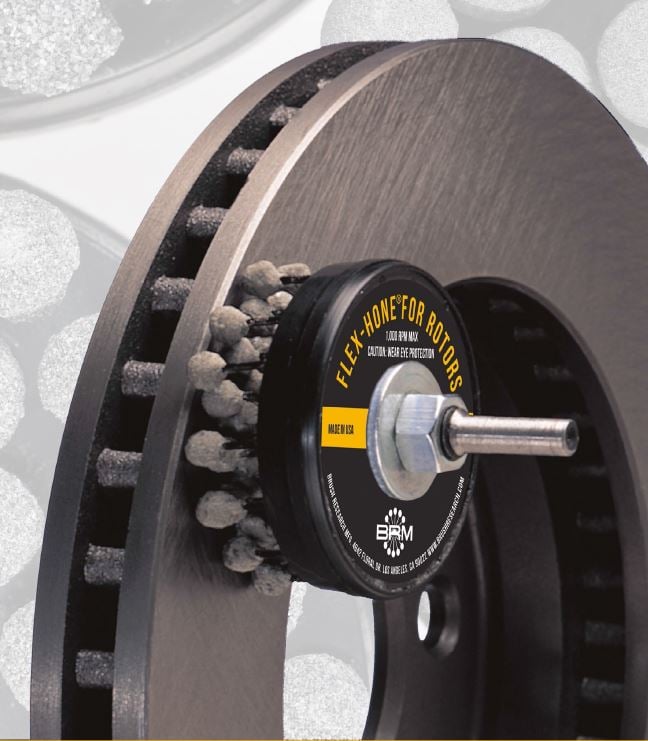 Slotted brake rotors contain machined grooves that help dissipate the heat that's produced by braking. In racing, motorsports, and even regular driving, friction causes a layer of gas and dust to form between the brake pad and the brake rotor. Over time, this material transfer layer can impede performance.
Slotted rotors help to reduce friction, but surface contact between pads and rotors eventually requires rotor resurfacing. For optimum brake performance, brake rotors require a non-directional or "basket weave" finish that's free from deposits of brake pad material.
To achieve this ideal finish, a do-it-yourself (DIY) mechanic recently tried the Flex-Hone® for Rotors tool from Brush Research Manufacturing (BRM). The racer who requested the resurfacing hadn't heard of BRM's rotor hone before, but the mechanic who used the tool gave it a thumbs-up.