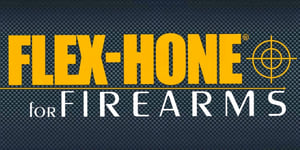 Shotgun barrels need a smooth, clean, oil-retaining finish that resists corrosion and wear, reduces fouling, and promotes a consistent shot pattern. So how can shotgun owners tell if the bores of their long guns have an optimal surface finish? For starters, it's important to remember that looks can be deceiving. If you hold a shotgun barrel up to the light, much of what you'll see is the light's reflection rather than the actual surface of the bore.
Fortunately, maintaining shotgun barrels can be easier than trying to tell where the reflection ends and the gun metal begins. In How to Smooth Up a Shotgun Bore, a gunsmithing article in The Shooting Times, Reid Coffield describes the benefits of flexible honing. Coffield also explains how to use Flex-Hone® for Firearms tools. Made in the USA by Brush Research Manufacturing (BRM), these easy-to-use gun tools are built to solve surface finishing challenges.
Barrel Hones for New and Used Shotguns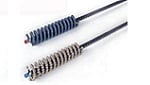 Glare from reflected light can hide a host of surface irregularities in a shotgun barrel. Even the smallest pits and scratches are potential problems since moisture can collect in them and cause gun metal to rust. Build-ups of carbon, lead or plastic fouling can mask continued rusting and lead to performance issues. If fouling becomes severe enough, higher pressures and patterning problems may occur. Surface roughness promotes fouling, and this underscores the importance of a smooth surface finish.
The bores of new shotguns can benefit from flexible honing, too. Sometimes, new barrels have visible reamer or machine marks. These tool marks roughen the barrel's surface, and that results in excessive fouling. With each successive shot, plastic from the shot cup scrapes off and builds up. Regular shotgun cleaning can remove fouling, but gun cleaning can be time-consuming. By smoothing the metal's surface, BRM's shotgun barrel hones reduces builds-ups and promotes faster, easier, and more efficient cleaning.
Flexible Honing for Shotgun Barrels
Flex-Hone® for Firearms tools feature hundreds of small abrasive balls that are permanently laminated to flexible nylon filaments. A metal stem wire supports the use of a handheld electric drill, and is coated to protect the barrel. "Before inserting the Flex-Hone® into your handheld drill," Reid Coffield explains, "you'll want to strip the coating from the end of the shaft where it will be held by the drill chuck". He also adds a marker flag to the shaft so that the tool won't pass over barrel ports or a screw-in choke tube.
With the shotgun barrel secured in a padded vise, Coffield lubricates the Flex-Hone® for Firearms tool with Flex-Hone® oil, a special blend of honing oils and additives that keeps metal cuttings in suspension. Then, with the electric drill running at a moderate speed, the gunsmith uses the Flex-Hone® for Firearms tool to gently stroke the cylinder. This Flex-Hone® for Firearms Instructional Video from BRM also shows the barrel honing process.
Get the Flex-Hone® for Firearms Brochure
Ready to learn more about flexible honing for shotgun barrels? Would you like to learn about available abrasive types and grits, recommended run speeds, and cleanups after flexible honing? Then download the Flex-Hone® for Firearms brochure today.