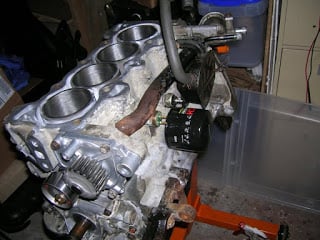 Honda D-series engines once powered compact cars like the Honda Civic. These four-cylinder aluminum engines were fuel-efficient and lightweight, but could be modified with high-compression pistons for increased power and performance.
At D-series.org, an on-line community for Honda enthusiasts, the owner of 1991 Honda Civic explained how he bought a 1.5L D-Series engine after the original powerplant "died". The engine rebuilder inspected each cylinder and then asked for advice.
"Everyone said that good honing will take care of the rust and anything else left in the bore," he said. To finish the cylinder walls, the DIYer used the BRM Flex-Hone® tool. The mechanic admitted he "had some doubts" about flexible cylinder honing, but using the tool made him a believer.
How Flexible Cylinder Honing Works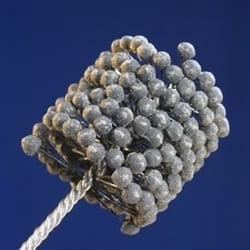 Flex-Hone® tools impart the ideal surface finish to any type or size cylinder. Made in the USA by Brush Research Manufacturing (BRM), these engine hones use a low-temperature, low-pressure abrading process to remove cut, torn, and folded metal. Flex-Hone® tools also impart a cross-hatch pattern of oil-retaining grooves or valleys for optimum lubrication.
BRM's engine hones feature flexible nylon filaments that are permanently laminated to abrasive balls or globules. Each abrasive point has an independent suspension so that Flex-Hone® tools are self-centering, self-aligning to the bore, and self-compensating for wear. BRM's engine tools also have a metal stem so that users can chuck the Flex-Hone® into a handheld electric drill.
The D-Series Engine Rebuild
The mechanic from D-series.org used a 3-inch Flex-Hone® tool with an 18-volt Milwaukee Power-Plus drill. To provide a soft cutting action, BRM's flexible hones are slightly larger than the bore. Tool diameter also helps to determine the optimum speed in revolutions per minute (RPM). As the Flex-Hone® Resource Guide explains, a 3-inch tool is generally used at 700 RPMs.
Standard Flex-Hone® tools come in 8 different abrasive types and 11 grit sizes. For an aluminum engine block like the D-series, BRM recommends an aluminum oxide (AO) tool. We're not sure which grit size the Honda mechanic chose, but we do know he applied a generous amount of lubricant. "It floats all the gunk away from the cylinder walls," the engine rebuilder said.
Best Practices for Engine Honing
Flex-Hone® tools don't require any special training or instruction, but there are some best practices to follow. For complete information about tool selection and use, get the Flex-Hone® Resource Guide.