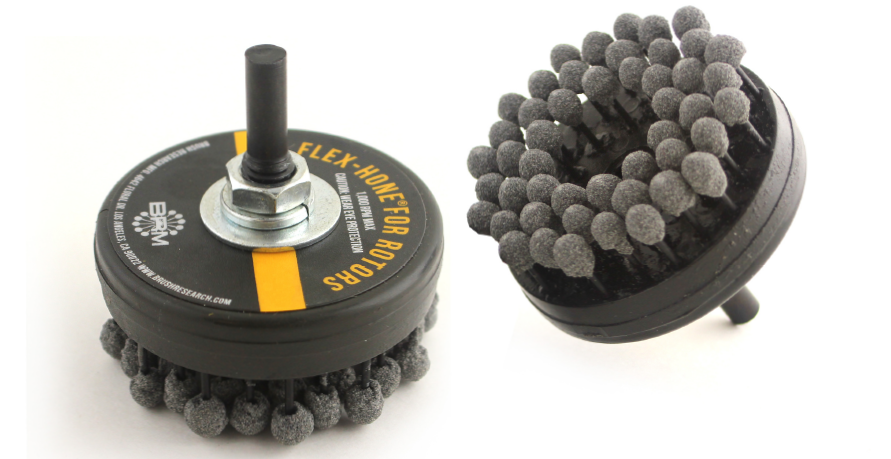 Planar honing imparts a fine finish to flat surfaces like sliding guideways, machined metal parts that support linear motion. Traditionally, machine tool sliding guideways were made of hardened cast iron and fabricated with cubic boron nitride (CBN) milling tools and grinding. As Grinding & Surface Finishing magazine explains, however, there's another way to improve sliding guideway surface finish.
As machinists and manufacturers have long known, Flex-Hone® tools impart the ideal surface finish to the walls of metal cylinders. These Made in America metalworking tools feature abrasive globules that are permanently mounted to flexible filaments. Flex-Hone® tools for cylinder honing are used globally and support superior surface finishing and deburring that leaves the base metal undisturbed.
In an experiment at the University of California, Davis, researchers used a different version of the Flex-Hone® tool – the Flex-Hone® for Rotors – to improve sliding guideway surfaces. Unlike engine cylinders, machine tool sliding guideways have two-dimensional or planar surfaces. Yet these surfaces still require a plateau finish. For the results of this experiment, download the Planar Honing article from Grinding & Surface Finishing magazine.
.

.