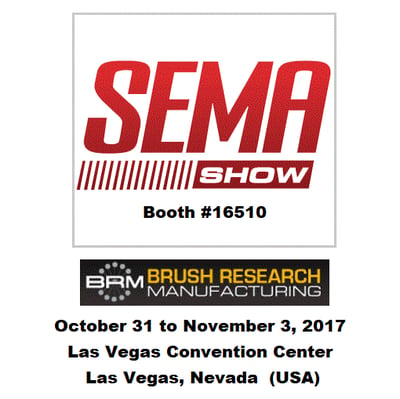 Brush Research Manufacturing (BRM), maker of the Flex-Hone® tool, will exhibit at the 2017 SEMA Show, the world's premiere trade event for automotive specialty products.
From October 31 to November 3, BRM will showcase automotive surface finishing and parts cleaning tools in Booth #16510 at the Las Vegas Convention Center.
When you visit BRM at the 2017 SEMA Show, you'll see videos of our products in action. You'll also have a chance to talk to our Technical Team.
There are plenty of reasons to visit BRM next week, but here are five you won't want to miss.
Flex-Hone® Tools for Engine Cylinders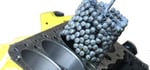 Flex-Hone® tools remove burrs from bores, deglaze cylinder walls, and impart the ideal surface finish to new and used engine cylinders. By imparting a cross-hatch pattern of oil-retaining valleys, BRM's engine hones optimize lubrication and reduce friction and wear. BRM ball hones also promote piston ring seating and sealing for optimum engine performance.
Ten-Piece Flex-Hone® Automotive Kit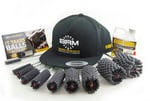 Standard Flex-Hone® tools come in a range of sizes, but some mechanics want all the different-sized hones that they'll need. That's why BRM offers a convenient 10-piece kit with Flex-Hone® tools that range in size from 10 mm to 2". This special kit also contains Flex-Hone® oil, BRM's own special blend of honing and lapping oils, along with how-to videos, instructions for use, and a premium BRM baseball cap.
Flex-Hone® for Rotors Tools for Brake Jobs

Flex-Hone® for Rotors tools help reduce brake noise by imparting a non-directional, basket weave surface finish that's free of torn and folded metal. By removing jagged peaks from the surface of a turned brake rotor, Flex-Hone® for Rotors tools provide a higher bearing area for quieter brakes. BRM's rotor hones also promote brake pad seating and are ideal for new brake rotors and flywheels.
Automotive Brushes for Engine Components

BRM supplies a line of automotive brushes for engine components such as oil lines, galleries, valve guides, and spark plugs. These automotive tools are sold individually, but also come in cost-effective kits. With their attractive packaging, point-of-purchase (POP) displays for these high-quality tools are ideal for distributors of automotive products.
Parts Wash Brushes for Auto Parts Cleaning

As a full-line supplier of surface finishing solutions, BRM also offers parts wash brushes for oil pumps, wheels and wheel bearings, engine parts, brake components, valves, and gears. Some BRM parts wash brushes have a tube that's designed to fit a washer nozzle. There's also a soft-tip cleaning brush that lets auto detailers remove dirt and debris from places that other cleaning brushes just can't reach.
See You at the SEMA Show?
Will you be at the 2017 SEMA Show next week? To make the most of your time on the tradeshow floor, request a meeting with BRM today. You can also contact us on-line anytime for more information about our automotive tools and technologies.