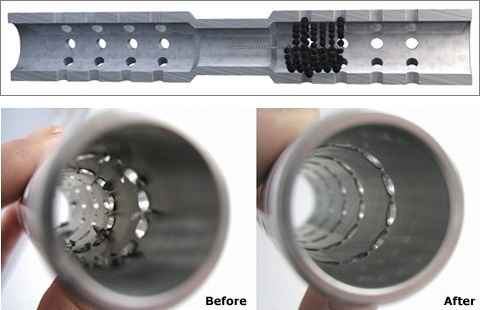 Deburring cross-drilled holes can be an expensive, difficult, and time-consuming operation. Without proper cross-hole deburring, however, part misalignments can occur. Personnel who handle these machined metal parts also face the risk of injury from ragged edges, raised areas, and sharp surfaces.
For fast, efficient, and effective cross-hole deburring, part manufacturers and machinists trust the Flex-Hone® tool. Made in the USA by Brush Research Manufacturing (BRM), the Flex-Hone® removes burrs from cross-drilled holes and improves cylinder surface finish at the same time.
The BRM Flex-Hone® requires no special training or instruction, but there are some best practices to follow on your way to surface finishing success.